Freshman Class of 2025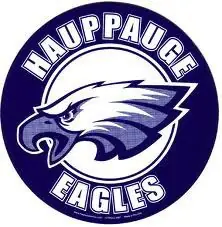 The 2025 Freshman class officers this year are, President- Carissa Postilio, Vice President- Lauren Masaitis, Treasure- Srihan Adabala and Ayaan Shah, Treasurer- Nicole Esposito, and Public Relations- Sophia Mileo. The Freshman class of 2025 is a club that holds many events and fundraisers all year long. They have their own Instagram account, it is run by Public Relations officer Sophia Mileo, it is called @hauppaugeclassof2025. They use this social media platform to notify students when certain events take place and also to post upcoming events and announcements. They have done an amazing job in posting things that help bring awareness to people in our Hauppauge community and people all over the world. 
After meeting with Public Relations officer Sophia Mileo, I learned way more about the club and how they are helping the Hauppauge Class of 2025 one step at a time. The club meets about 1-2 times a month and they discuss things like, what types of fundraisers they should do, money balancing, and new fundraisers coming up. They prepare for these fundraisers by making flyers, banners and preparing tables. Sophia's role as Public Relations is to post things on Instagram and Google Classroom to inform people and other club advisors about upcoming events. 
I spoke with the vice president, Lauren Masaitis, as well. When asked about what her favorite part of the freshman club is, Lauren explained that she likes how anyone can come and have a good time with them. She also said that the teachers that are involved with the club are very nice. They help them set up their fundraisers and get materials for projects.
On the topics of projects, I asked Lauren what her favorite project is that they've done so far. She said her favorite project had to have been decorating for spirit night. It was fun for the whole club and there was a lot of bonding. She also got to make posters with other club members to promote spirit night and the activities that would take place. The Freshman club does many projects like this and helps out the school constantly with their work. So the next time you meet a Freshman club member, give them a thank you for all the help they've been to this school.